Operating in over 22 countries, Rubix is Europe's Number 1 multi-specialist provider of industrial supplies, services and solutions. Where they've been a partner to industry – we've been a partner to them.
Rubix recognised that they needed to supplement their Group marketing team to fulfil their ambitious growth programme. They wanted a highly experienced, multi-skilled resource that they could use on demand to support their in-house team across a wide range of projects. They also wanted a supplier who understood their business and their customers' world of multi-national manufacturing.
They turned to us. As one of our oldest clients – for over 20 years in fact – we've supported them right across the marketing mix. Branding, brochures, copy, event management, video, strategy – you name it, we've done it.
---

Being the outsourced extension of their marketing team, supporting them right across Europe, for more than two decades we've delivered on both one-off tasks and more frequent projects.

---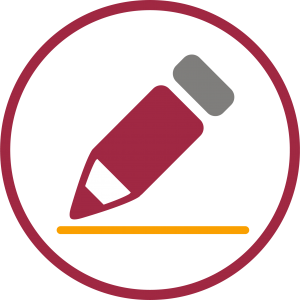 Design 

Brand Custodianship
As proud brand custodians for Rubix, we have enriched the Group's brand guidelines, extending them from the original version supplied by the brand design company and keeping them up to date while ensuring they're as easy to navigate as they are comprehensive. Our client entrusts us with the responsibility for ensuring strict observance of the brand guidelines across the Group, for creating any new brand compliant templates, and for updating the Group on any changes as and when they occur. We're often referred to as the brand police, but we hope they see us as only 'good cop' 'good cop'.
We also recently created the branding and positioning for their exclusive brand ranges, helping in everything from brand development and design through to launch and with supporting materials thereafter including packaging design, detailed 360 product photography, a full set of logos and exclusive brand guidelines for each.
As well as revamping the photography for Rubix's exclusive brands, we also took our photography and film crew to various Rubix locations across Europe in order to update their Group media library (A tough job we know, but someone had to do it!). Rubix now have a vastly richer media library which allows them to access all the icons, images, videos and photography they need to communicate both with customers and staff with comprehensive indexing for easy searchability.
Presentation Design
To facilitate consistent and straightforward creation of presentations for Rubix, we closely followed the Group brand guidelines and designed the Group PowerPoint template, the Key Account PowerPoint template, a value creation PowerPoint template and an eProcurement PowerPoint template for use across the Group. Of course, we also developed the content for their corporate and key account presentations. We continue to support the Rubix Group with presentations on a regular basis, taking all of their intellectual property and presenting it in a way that we know is not only attractive and brand compliant, but also –- most importantly – engaging and communicative.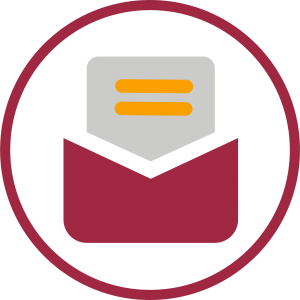 Newsletters
The Group Newsletter
The Rubix Newsletter is sent out to Rubix staff across Europe every two months, with the latest updates, editorials, and interviews from specialists within the Group. We support Rubix with this newsletter from start to finish, including proofing and compiling the copy, writing articles when needed, managing the layout and overseeing the translation of the newsletter into 11 different languages. We then layout the newsletter in these 11 languages before creating online flipbooks and emailers to distribute the newsletter across the Group.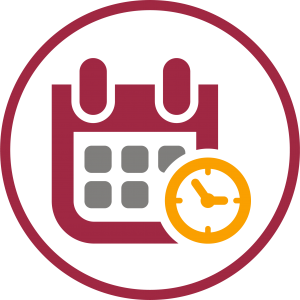 Events
Key Accounts Meeting
Recently we helped Rubix ensure their Key Account Meeting was a success despite not being able to host the event in person due to COVID19. We assisted by planning, coordinating, directing and handling the technical management for their very first virtual Key Account Meeting, something that was a new experience for everyone involved. This virtual meeting took place over two days and featured a host of specialist speakers, 70 attendees, and an engaging icebreaker activity. We also assisted them in designing and running a survey to collect feedback from attendees that they can use to improve future events.
Annual Conference
For over a decade the predecessor to Rubix commissioned us to produce their annual conference. This brought together over 150 senior managers to review the previous year and lay out plans for the future. We helped by building this event from the ground up – planning, content creation, presentation design, coaching, filming, directing, technical management, delegate management and post-event analysis – just about everything you can think of and everything you can't! And what's more – we did it 10 times.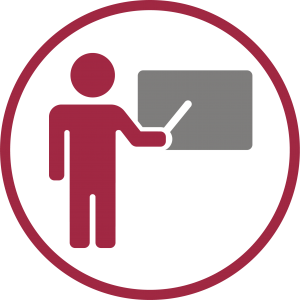 eLearning 
Rubix Academy
Combining our marketing expertise and experience in creating learning & development, we were commissioned to develop a series of e-learning programmes for Rubix sales, marketing and management teams, including Value Creation, sellng Rubix's digital procurement offering, selling their exclusive brands and developing content aimed at better equipping the sales team in key sales and account management skills. From content creation right through to crafting and designing highly interactive learning experiences using the Articulate learning design and development platform, we have helped Rubix to enrich their learning academy and their learners' skills and knowledge right across their business.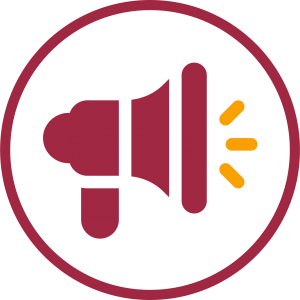 Campaign Management 
Exclusive Brands
We were asked to plan and manage internal and external campaigns for the launch of four new exclusive brands. The campaigns included a wide range of communications including videos, posters, websites, internal training and brand pages for European catalogues. We also created and continue to manage their exclusive brand LinkedIn Showcases, including content creation and post management.
Bearings & PPE
When Rubix needed dedicated campaigns for two of their most important product categories, they turned to us for support. Working together with Rubix's marketing and category management teams, we executed two comprehensive campaigns to push sales in these particular categories. Starting with the messaging, we then created various pieces of communications and supporting materials including email campaigns, posters and flyers, graphic devices such as iconography, then websites, landing pages, sales PowerPoints, internal training and thought leadership pieces such as whitepapers.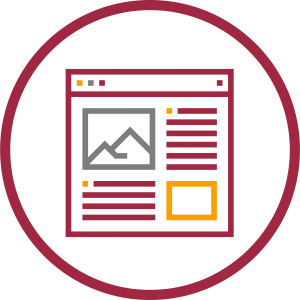 Digital
With a pan-European presence in their market, it's no surprise that Rubix's digital presence is a key part of their marketing strategy. We support Rubix across the digital marketing mix with frequent updates to their website, landing pages and social media. Working closely with our partners at Digigate, we have successfully launched a range of digital campaigns through from content creation to development.
Output
We've built up quite the Rubix portfolio during over 20 years together. See the figures below, or head over to our portfolio page to see the results for yourself.